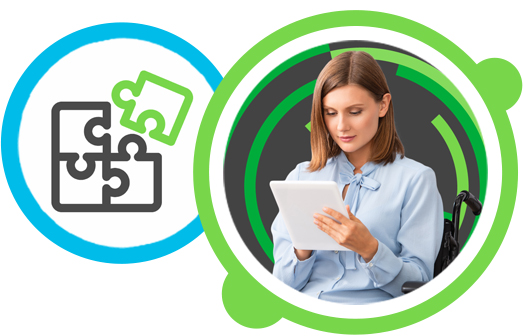 Talent audit
A strategy does not work when you do not have the talent to implement it.
Identify where you need your talent to respond to challenges. Assess talent in your company to your desired business outcomes and identify places where there is a need for new skills and talent development.
Why use
SHL solutions

for Talent Audit?
As changes in the strategic direction of organisations become more frequent, less predictable, and more digital, it is necessary to monitor the requirements, talent needs and check whether current teams understand the requirements and expectations that arise when implementing a new business model.
Research shows that only 39% of organisations understand the potential of their employees. The SHL Talent Audit Solution is therefore designed to give a clear picture of your employees' current abilities from the perspective of your strategy and future talent needs.
Talent assessment through rigorous, predictive, and proven SHL solutions that combine an objective and mobile-first approach with insights into your talent on a single Talent Central platform, which offers different types of talent analytics so you can easily align employees with your business strategy.
Our Science at Your Fingertips
SOME OF OUR GLOBAL CLIENTS