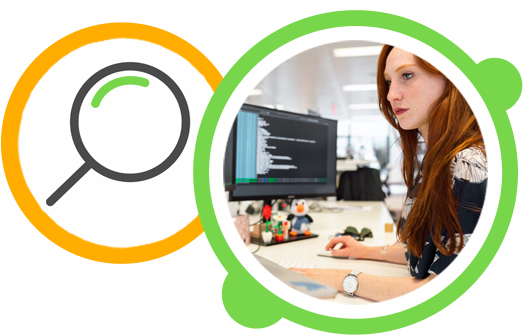 Tech Solutions
Technical hiring that is fast, fair, and accurate.
As one of the fastest-growing industries in the world, the race for top talent in IT is a major challenge in the selection and recruitment process, as well as their retention within the company. Learn how SHL's Technological Hiring Solution gives you the talent data to hire software developers that push your organization forward.
Simplify Your technical Hiring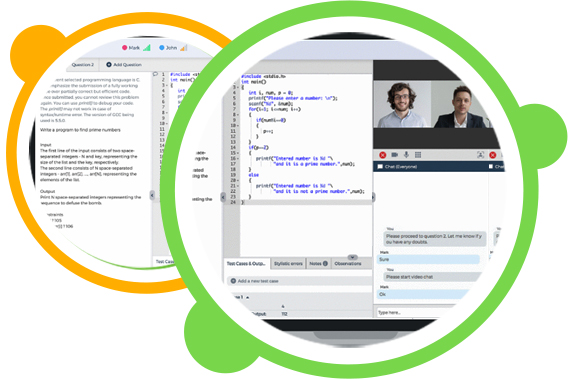 Automate assessments and technical interviews in 50+ programming languages
Accelerate the hiring process by delivering all assessments and interviews on a single platform and give candidates a sense of ownership in their journey.
Then use automated scoring to save recruiter time and provide hiring managers with objective results.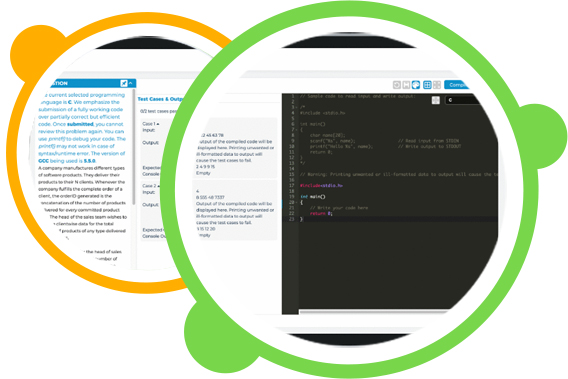 Increase hiring throughput by as much as 45%
SHL's technical assessments are designed to support inclusivity. Hiring teams can improve consistency and reduce bias with 500+ pre-configured questions.
Keep more great candidates in the hiring funnel with AI-driven scoring in assessments, which automatically evaluate and score uncompilable code for logical correctness and problem-solving abilities, in turn reducing false negatives. SHL's latest study has revealed that the throughput is greater for self-identified female candidates.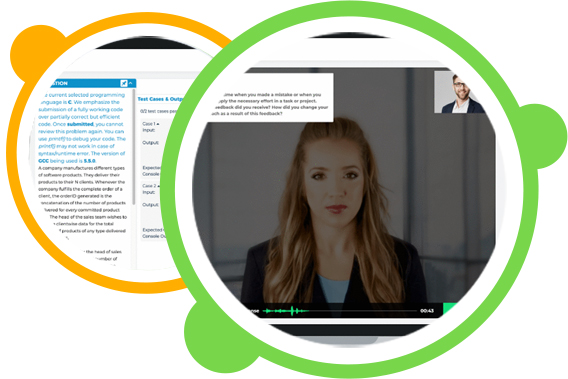 Make effective, data-backed hiring decisions
Confidently hire software developers using clear and easy-to-access assessment results on-demand. Either in our platform or via your ATS (applicant tracking system).
Use automated proctoring, including the blocking and identification of cheating behaviors, to reduce false positives and improve confidence in recommendations based on technical assessment scores.
The Tech Industry

Challenge
How to cope with such demand in the IT industry?
The solution is to provide an impressive experience to candidates during the selection process. As the IT world evolves and as new technologies constantly appear, it is no longer enough to look for outstanding technical skills in candidates, but it is necessary to single out those who show agility as well as non-technical skills.
SHL methodology uses AI predictive technology that not only evaluates the quality of the code but also its logical correctness so that you can better understand the candidate's way of thinking. The mentioned technology can support you in the selection and evaluation of talents in IT industry.
92% of candidates from the IT industry are considering two or more offers during the selection process.
See SHL's Technology Hiring
Solution
in Action
SHL's hiring platform helps recruitment teams and hiring managers assess and interview software developers for fast and confident talent selection. Partner with SHL to make offers to external and internal candidates faster than ever before through a fair and accurate assessment process.