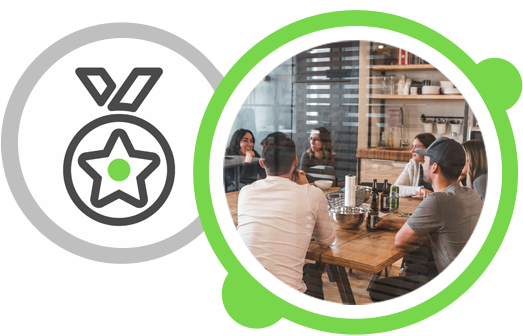 Practical Application of Personality and Ability
Our long-term practice has shown the importance of the Personality and Ability Assessment certification training on a practical level and on the entire employee lifecycle – from the process of selecting candidates to their integration into organizational culture.
Who is the training for?
HR Professionals and Line Managers who already use the SHL range of ability and personality assessments and want to become certified users with knowledge about choosing the right assessments, implementing them and interpreting the results
Users that apply the output reports of these assessments to provide feedback and contribute to decision making
Topics
Benefits of using assessments/ costs of not using assessments.
Using the Universal Competency Framework as a method for identifying key criteria for success in the role.
Our range of aptitude tests, personality questionnaires and other available assessments.
Interpretation of information obtained from ability and skills tests and how it supports you in making the final decision about the candidate.
Review of the information provided by interpretive personality assessment reports and how this can be used to support interviews and aid decision-making when it comes to employee development.
Giving feedback after assessing abilities and / or personality and how to use the information obtained from the assessment to make development plans.
Overview of the available reports based on the OPQ32.
Best practices for using psychometric solutions.
SOME OF OUR GLOBAL CLIENTS